COMPUTER-CONTROLLED NEEDLING
I am Sarah Vaughter, dermaneedling expert.
Over the past fifteen years, my company has become the largest manufacturer/seller of electromechanical dermaneedling devices and the only company that not only developed their own machine but made it fully computer-controlled with sensor feedback. Dermaneedling is collagen/elastin regeneration therapy to greatly reduce the severity of scars, stretch marks etc. It also relatively recently has been shown to be able to very significantly reverse Alopecia, even without the use of Minoxidil (in the latter case, needling should be regularly re-administered). I never managed to find a machine that works safely, comfortably and effectively. So we set up a lab, spent 18 months on R&D and set up a factory, close to my home. After selling nearly 6000 "original" Derminator
®
machines, we have already sold tens of thousands of the perfectionized
Derminator® 2
.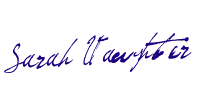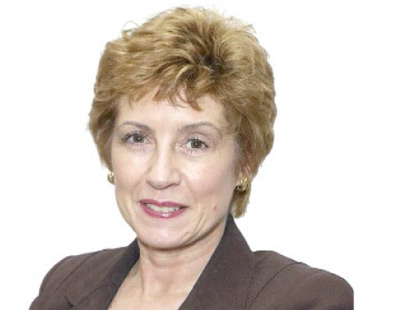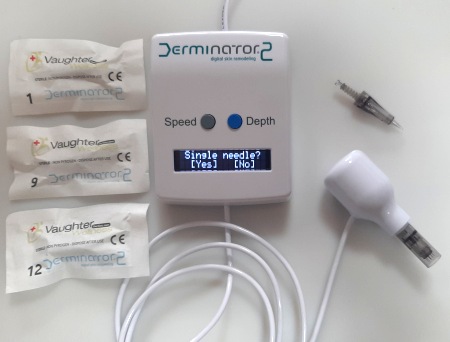 WHAT'S SPECIAL ABOUT
THE DERMINATOR® 2?
Minimal pain due to very short duty-cycle. Due to the unique accelleration power of the very powerful variable-depth patent-pending motor invented by us specifically for dermaneedling, the needles are only in the skin for about a thousandth of a second per prick. It's still not a pleasant feeling on the deepest needling depths but it's much less painful than manual needling, let alone needling with cheap Chinese machines which tear up the skin. You can certainly spare yourself the expense for numbing cream.
Digitally set, sensor*-controlled needling depth. Convenient and safe! Changing needling depth is done by pushing a button on the console, not swapping adapter rings or twisting something on the hand unit. No need to interrupt treatment to adjust needling depth. Mechanical adjustment of needling depth can not be trusted - all competing devices are made in China. Wear & tear on their mechanisms results in inaccurate needling depth. * We use the 0.0065 mm accurate Honeywell SS495A.
No microtearing. The short duty cycle (% of time the needles spend inside the skin and as a corollary scraping over the skin as well) completely prevents horizontal tearing. "Microtearing" causes pain and it permanently tears the edges of facial pores, enlarging them. Without microtearing there is minimal pain, minimal skin trauma and swelling, minimal bleeding and the shortest recovery time. See on this page how weaker devices' long duty cycle causes skin tearing. Try such a device yourself on a piece of paper with a 1-needle cartridge!
Very powerful motor. The device really penetrates to the depth it is set to, which is often not the case with cheap, weak Chinese-made devices. The Derminator® 2 continuously measures and shows the actual needling depth, and adjust motor power in order to maintain the correct depth. No other device can do that.
Easier psychologically, much less fatiguing and guaranteed, consistent depth. The machine needles your skin instead of you yourself pushing needles into your skin.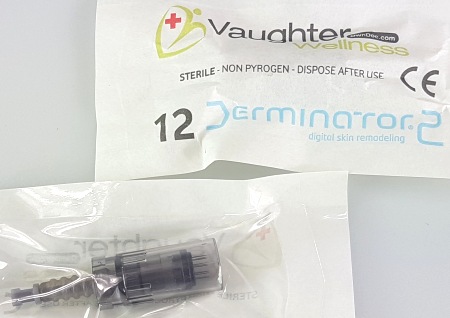 Fully automatic calculation of how long to needle a skin patch to achieve optimal prick density, based on user input of the area of the skin patch. An intelligent timer counts down and turns off the machine when the proper prick density has been achieved, depending on needling speeds used.
Single needle cartridge available. Single-needling can target problem areas quickly and intensively, without needlessly needling surrounding skin. 9-needle cartridges and now also 12-needle cartridges available. Our new cartridges have a silicone sleeve to prevent blood entering the hand unit.
Needle cartridges are of very high quality (very sharp needle tips without ever a bent tip - examine competing brands' cartridges under a microscope..) and are cheap. They are so cheap that with the Derminator, digital needling costs about the same as manual needling, if you plan on needling various skin areas for at least one year. And after that you'll still have a resellable machine, so effectively it's much cheaper than manual needling.
Some of our reviews are considered "Too good to be true":

"I started using the Derminator 2 to microneedle my scalp along with Minoxidil around the end of March. I go once a week at 1.5mm. My results are really good. The befores are from March 18th of this year, about a week before starting the microneedling, and the afters are from Sept. 29 of this year."
Comparison between a $1200 professional device and our
$199 digital Derminator® 2, by far the best professional device,
but financially available to home users due to our sales strategy.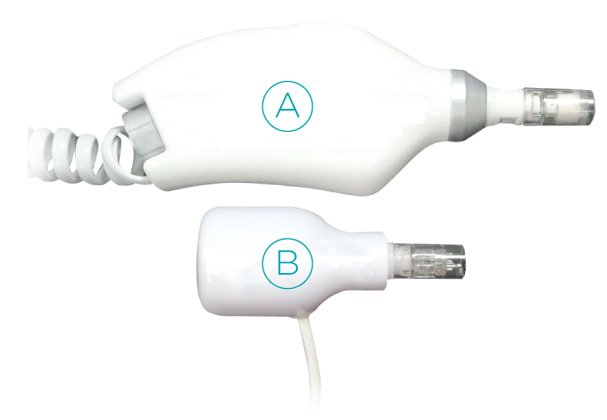 THE DERMINATOR® 2
WE PUT 9 YEARS OF EXPERIENCE INTO IT
Competing devices with sufficient power to avoid microtearing are large and heavy because they put all electronics in the hand unit. This one weighs 130 grams. The spiral cable (which is too short) puts additional stress on the hand. Needle depth is changed by replacing an adapter. Also the speed can only be changed by interrupting the needling proces.
Our hand unit weighs 80 grams and fits in the palm of the hand. Its cable is 140 cm (4 feet) long so the machine can even be on the floor while you sit on a chair. Our machine is the only one with digital needling depth control, no microtearing of facial pores and a timer function that knows how long to needle the skin.
NO MICROTEARING!
NOT A WEAK "PERMANENT MAKEUP" PEN-TYPE DEVICE BUT A POWERFUL MOTOR.
Microtearing
happens with all other electronic dermaneedling devices. The reason is that other manufacturers do not sell a powerful device is mainly because those manufacturers are "recycling" their existing permanent makeup devices without an understanding of the different requirements dermaneedling has, but also because powerful devices are louder than those cheap Chinese "buzzers" with cheap, weak motors and power suppplies. Powerful devices such as the Derminator need relatively expensive, large motors and power supplies and will not work on batteries. Far-East manufacturers think people will prefer those cheap rechargeable buzzing pen-type devices instead. But until we exposed the microtearing issue, it was generally unknown that this is what happens to your skin when you use such a device. Microtearing tears the edge of facial pores and this is caused by the motor not powerful enough to very quickly move the needles in and out.
The Derminator is not like the cheap Chinese "buzzers" that really are rebranded permanent makeup machines with a different needle cartridge. Most pen-shaped devices won't penetrate properly and all of them cause microtearing because a powerful motor plus a battery do not fit in a thin pen.
Don't believe us on our word (and on our video evidence) - repeat this experiment yourself with one of those pen-type devices! The main danger is that the edge of pores will get ripped, causing major, permanent pore enlargement. But there are other significant risks as well. So you have to choose: A louder, more expensive but very powerful device so that it is able to generate the high accelerating forces required for a very short duty-cycle (% of time the needle is inside the skin), or a silent, weak device that always causes microtearing:
Demonstration how other devices tear the skin. This device, the YYR DermaPen was used to create the previous photo but we saw similar results with all other "dermapens" we tested, and we tested quite a few, such as the Korean MCure AMTS-H, which tears even more.


THE DISPLAY EXPLAINED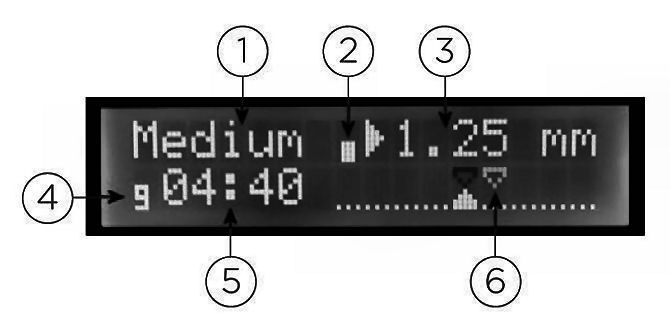 SET SPEED
Operating mode. Can be Slow, Medium, Fast or Timer, where you can specify a skin area size and the machine calculates how much time should that area be needled with the current speed setting. When you change the needling speed, the remaining time changes as well.



NEEDLING
FORCE

Power indicator. Shows how hard the machine needs to push the needles to reach the set needling depth.



SET
DEPTH

Depth setting. From 0 to 2.5 mm in steps of 0.25 mm. The position of the upwards-pointing white triangle corresponds with the set depth. With a "trick", the single needle can also be made to go up to 3.5 mm.



NR. OF
NEEDLES
Number of needles in the current needle cartridge. 1, 9 or 12.
DOWN
TIMER TO
REACH PRICK
DENSITY FOR
SET AREA

Countdown timer for the Timer wizard. This is an incredibly useful feature! The device allows you to specify the area in inch² or cm² of a skin patch by specifying width and length, and it then calculates, using 250 pricks/cm² or 1500 pricks/ in², how long you should needle that patch in order to achieve that prick density. The device will stop when the timer has reached zero. All the user has to do is move the device with circular motions equally over the entire patch a few times during that time period.


ACTUAL DEPTH
(SENSOR
DISPLAY)


Needling depth indicator. The bottom triangle indicates the set depth in increments of 0.25 mm. The down-pointing triangle shows the actual needling depth, or, more accurately, how far the needles are penetrating out of the cartridge. This indicator serves as a verification that the device is working properly and that the correct needle depth is indeed attained. It also reminds the user to maintain proper pressure on the skin, because when you lift the device too much from the skin, the depth indicator will briefly show a deeper depth.
Before using the Derminator


A few months after using the Derminator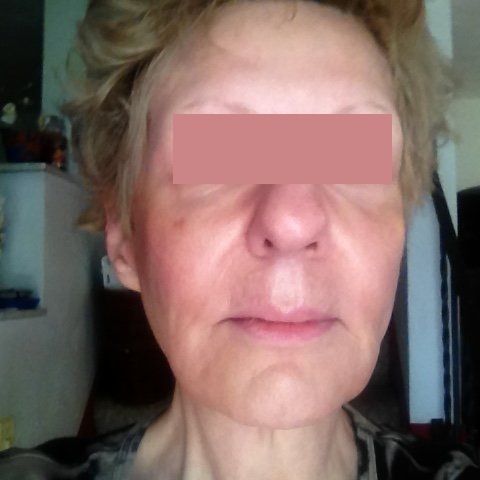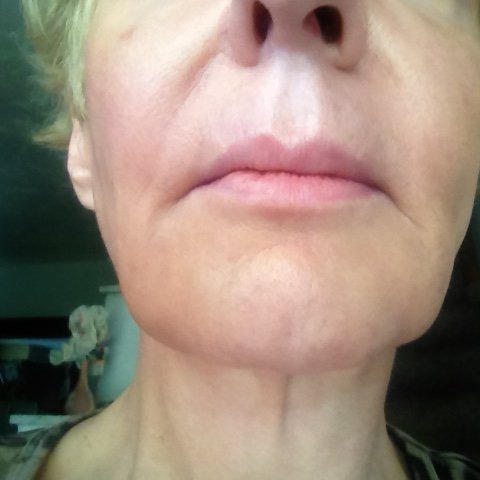 Photos used with permission. These photos were submitted by a 65-year old customer who is delighted with the results.
She wrote us that she achieved great improvement in sun damage, lines, large pores and discoloration.
Acne scarring - Derminator before & after a single treatment (2019)
Hi! I'm going to talk about this product forever! Thank you so much! I have dealt with severe acne and then the scarring for over a decade.
Nothing worked - chemical peels, retin A, dermaroller, NOTHING. I am prone to hyperpigmentation so I'm afraid of laser treatments.
I also think the dermaroller made my skin worse. I ordered this as a last resort and I prayed it would work.
I have only done ONE treatment and it was about 3 weeks ago.
My scars are more shallow, dark marks are so much more faded, and my skin is more plump and even toned.
My marks have never ever faded this quickly. Ever. I used to be ashamed to go out without any makeup.
I still have a ways to go with my treatments, but I'm already much more confident and happy to have finally found something.
Thank you so much!!!!
The pictures are right before I microneedled and 2 weeks after microneedling.
The lighting is different because of the sunlight, but I was in the same position both times.
There's nothing on my face in any picture.
I started on 1.25 and then 1.5 and then briefly 1.75 on my really severe and deep scarring.
I also used a copper peptide serum while needling, and used the serum and organic hemp oil to moisturize afterwards.
My husband is amazed and I'm ecstatic!!! Thank you thank you thank you!!!!!

(Click pictures to enlarge)


Before using the Derminator (June 2016)


After 5 Derminator treatments (June 2017)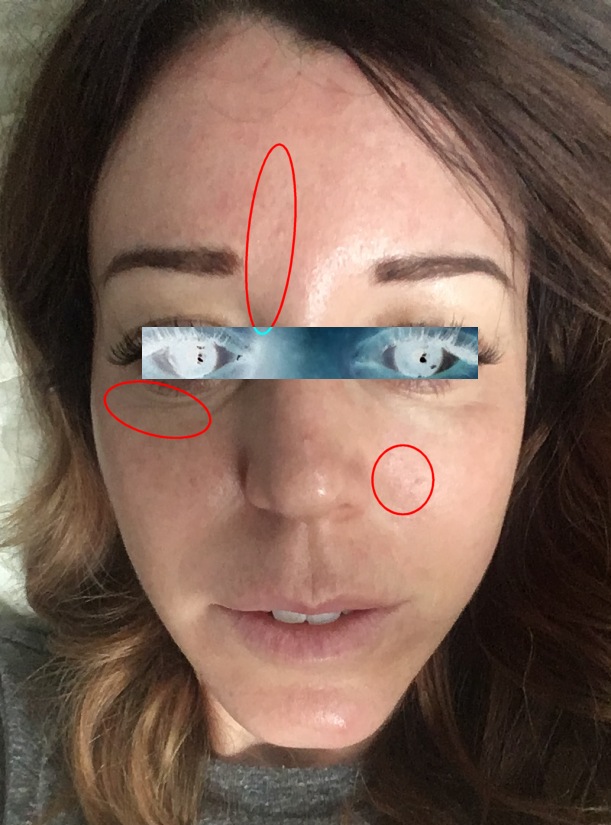 These photos were submitted by Annа Strоmquist. We added red markings. Used with permission.
She wrote: Hi Sarah I thought you might enjoy this before and after. Notice the fine lines, skin laxity on the left. On the right is one year later after using the derminator approximately 5 times. Fine lines are improved. Pores and skin are tighter. Skin has a PLUMP feel. I get told all the time I look way younger than I am! I swear it's the derminator. Needle depth -- cheeks and chin I have gradually adjusted from 1.5 to 2.0 mm. The forehead and periorbital area gradually as well. Began at 1.0 and now at 1.75 mm. I've been using infadolan but not the vitamin C or HA as you suggested. I will do that soon. Thank you, Annа
Derminator on steroid-related body building stretchmarks
The customer used a 2 mm needling depth for three sessions, 15 days apart. This is what he posted: "I got these scars on my bicep area from very rapid body weight increase when I was a young lifter, probably before most of you were born. My skin, literally split when I added 9 stone in the first year.
Anyhoo, I put up with the scars for many a decade. Then I recently heard about women micro-needling scars they got from child birth, I thought, I will give this a go on my scars. Gonna work on the biggest scar at the top of the photo, that is very near my armpit and harder for me to reach. This really is my left bicep, it does look like a leg...it ain't"
DERMINATOR® 2 SPECIFICATIONS:
Needle diameter (all cartridges):
0.15 mm. (38 SWG, 34½ AWG)
Needling depth range:
0.25 to 2.5 mm in increments of 0.25 mm, digitally set. The single needle can be made to penetrate to 3.5 mm.
Needling frequencies:
3, 5 and 25 Hz.
Available needle cartridges:
1, 9 and 12 needles. Silicone sleeve/spring against blood entering the device.
Only our brand cartridges can be used.
Cartridges for the older model Derminator can't be used and vice versa.
Max. nr. channels/minute:
18000
Speed of treatment with optimum
prick density (250 / cm² or 1500 / in²) for best
collagen/elastin regeneration results:
72 cm² / min. with the 12-needle cartridge.
12 in² / min. with the 12-needle cartridge.
A cheek takes about 45 seconds to treat with the 12-needle cartridge.
A typical stomach area takes approximately 7.5 minutes minutes with the 12-needle cartridge.
Noise level:
Slow: 45 dBA. Medium: 50 dBA. Fast: 55 dBA.
Louder than Chinese "buzzers" but still very tolerable.
A device that does not cause microtearing and fully inserts
the needles as quick (= painlessly) as possible is louder than
a device without much accelerating/penetrating power.
Currently available Chinese-made consumer devices are faking it - they are based on permanent makeup technology.
They tear and scrape and do not go as deep as they claim.
They grossly overstate their needling frequency as well.
Microtearing is standard with all those pen-shaped devices.
Motor design/maintenance:
Zero-maintenance, extremely durable design.
The company that makes the Nickel+Teflon-coated magnets in our machine also produces the drive magnets used in the motors of Tesla EV's. We only work with the best materials and vendors.
Special features:
The user can specify skin area, the device calculates and counts down the time to move
over that skin area with the selected needling frequency, even when that changes while needling.
Safety features:
"Safe return" needles. A back magnet pulls the reciprocating magnet up as soon
as the electromagnet is powered down.
The power supply unit has a medical safety certification.
The entire machine, including the coil in the hand unit operate on 5.4 V only.
The mains power is triple-insulated from the user, which is one level above
the safety requirement for medical equipment.
The machine can easily be disinfected inside because the entire inside of the motor
is made of plastic - it's a plastic tube.
Voltage range (machine can be used worldwide, with $5 travel adapter, regardless of plug type)
100 to 240 VAC.
Microcontroller:
Norwegian Atmel AVR technology. 20 million operations per second.
Needle depth sensor accuracy:
Top-range Honeywell Hall sensor. +/- 0.0065 mm accuracy.
Verifies and controls the correct needling depth, 9000 times per second.
FCC approval documents:
Test approval: 160466-AU01+E01 FCC report.pdf
Annex A: 160466-AU01+E01 FCC Annex A.pdf
Annex B: 160466-AU01+E01 FCC Annex B.pdf
Annex C: 160466-AU01+E01 FCC Annex C.pdf


Comparison table
Dermapen®4

SkinPen®

Derminator® 2

Max. needling depth

3 mm (pro model only)

2.5 mm

2.5 mm / 3.5 mm (single needle)

Needle diameter

33 gauge (0.21 mm)

32 gauge (0.23 mm)

34½ gauge (0.15 mm)

Hand unit weight

5.46 oz (155 g)

5 oz (140 g)

2.65 oz (75 g)

Country of manufacture

South Korea

China

Czech Republic


Price

Confidential but at least $ 3,900

$ 4,995

$ 199

Warranty

7 years but no details disclosed

1 year

Unlimited

Cartridge price

$ 21

$ 30

$ 3 (single needle) / $ 4

Cartridges

12 needles

14 needles

1, 9 and 12 needles

Electronically set depth

Since 2018
(falsely claims to be the first)

No

Yes, since 2012

Intelligent Timer that knows
how many pricks to make on
a given skin surface area

No

No

Yes

Risk to permanently enlarge facial pores by tearing their boundaries (microtearing)

Yes, due to too weak, battery-driven motor

Yes, due to too weak, battery-driven motor

No (see our YouTube demo).
Extremely fast and thus nearly painless, powerful motor, driven via flexible cord.
Please have understanding for the fact that for that price we can not afford to:

- Help with troubleshooting unless you have read the manual,
- Answer pre-purchase questions, already answered on our store pages,
- Ship the machine in a fancy presentation box (which would add $30),
- Give personalized medical advice (which is unlawful also) such as answering
questions on HOW to use the machine or what products to use with it and
how, but we do have a wealth of info on our forum, site and in our PDFs!


Lifetime warranty.

Why do we sell this much better machine so cheaply?
The DermaPen and SkinPen are cheaper to manufacture than our Derminator!
We already sold 25,000+ Derminators to mainly home users and expect to sell tens of thousands more.
Dermapens sold to perhaps 200 clinics only. We sold hundreds of Derminator machines to clinics as well. Because our competitors spend a fortune on advertising, we already made more profit than they did and we're just getting started! We don't advertise. It's all word of mouth.
We make more money by selling a huge number of machines to the entire home-needling world for a modest profit than a few machines to clinics for an enormous profit.


The machine is primarily intended for the home user but
below is a small sample of clinics that use our Derminator® 2: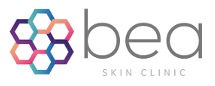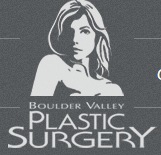 Made by ourselves here in Europe. Some of our suppliers:
| | | | |
| --- | --- | --- | --- |
| Printed circuit board | Electronic components | Injection molding/moulding ;-) | Medical-rated power supply |
| Hall sensor | Copper cable for the coil motor | Microcontroller | Cables |
BUY A DERMINATOR 2
DERMINATOR 2 USER MANUAL
DERMINATOR BEFORE AND AFTER PICTURES
READ OUR DERMANEEDLING ARTICLES
HOW TO ATTACH THE RUBBER FEET
READ OUR DERMANEEDLING INSTRUCTIONS
3000 QUESTIONS ANSWERED ON OUR DERMANEEDLING FORUM
Do not needle the upper eyelids, wounds and injuries, active acne, moles, Rosacea, Psoriasis or rashes.
Read our dermaneedling instructions as well as the Derminator instructions - both contain very important guidelines.
WEBSHOP
© VAUGHTER WELLNESS
ABOUT US
DISCLAIMER
THE DERMINATOR
®
2 DEVICE IS SOLD UNDER THE CONDITION THAT ITS USER, BEFORE USING THE DEVICE, FULLY READ AND FULLY UNDERSTOOD
THIS MANUAL
AS WELL OUR GENERAL DERMANEEDLING INSTRUCTIONS AVAILABLE AT THE LINKS ABOVE THIS TEXT. WE DO NOT CLAIM THAT THE DEVICE CAN CURE, TREAT OR PREVENT ANY MEDICAL CONDITION. BY PROVIDING INSTRUCTIONS AND GENERAL GUIDELINES AND ADVICE WE DO NOT ASSUME RESPONSIBILITY FOR A NEGATIVE OUTCOME OF ITS USE. OUR GUIDELINES ARE THE OPINIONS OF LAYPEOPLE AND NOT MEDICAL ADVICE. APART FROM THE INFORMATION ON OUR SITES, WE DO NOT ANSWER ANY QUESTIONS ABOUT THE DEVICE OR ITS USAGE. IT IS AGAINST OUR TERMS TO USE THIS MACHINE UNLESS ITS OPERATOR AND/OR PATIENT ASSUME FULL LEGAL LIABILITY FOR THE OUTCOME OF ITS USE AND WILL INDEMNIFY US AGINST DAMAGES, REAL OR PERCEIVED.